Importing Data from Salesforce.com Reports
With XL-Connector 365, you can run your Salesforce reports and put them directly into an Excel spreadsheet.
To browser your reports, click on the Reports button in the main application window: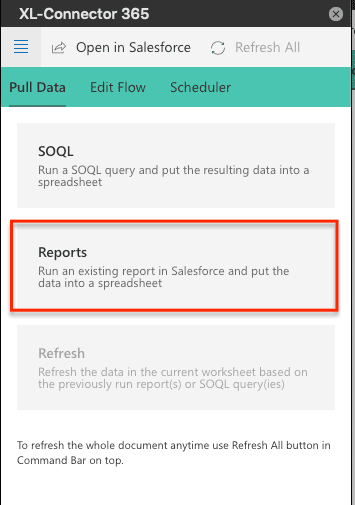 To run a specific report, simply select it from the list and click on Run Report. You must have at least one report created in Salesforce in order to see anything on the list.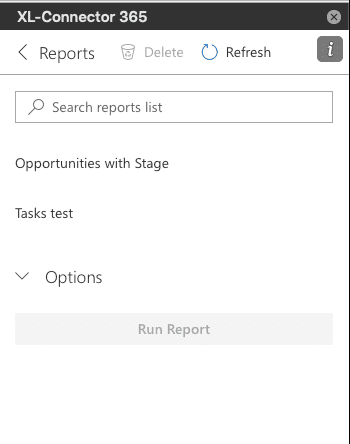 There are some options that you can adjust for each report as well: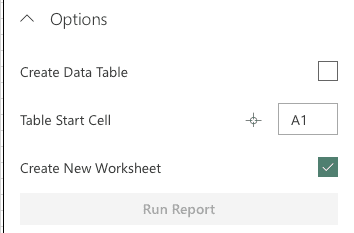 Create Data Table – will create an Excel Data Table around the pulled data.
Table Start Cell – identifies the location in the worksheet where the report data will be inserted.
Create New Worksheet – if checked, will always put the report data on a new worksheet.
Once a report is pulled, you can always refresh it later by clicking on the Refresh button on the main application screen: