You will need to configure each object that you want your users to be able to download XL-Connector templates from.
To do that, go to your Setup section and type in 'package' in the quick search bar. Then click on 'Installed packages':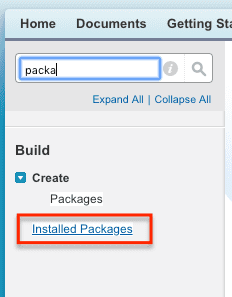 In the list of installed packages, locate the 'XL-Connector Templates' package and click on Configure next to it:
In the configuration page, you'll be able to start typing any object name and then select the required object when found. Selecting an object will generate the Visual Force page and button (Salesforce Classic), as well as the Lightning components (Salesforce Lightning) that can be later configured to download the specific XL-Connector template from the record view of that object.
See also:
Configuring XL-Connector component on a Classic page layout
Configuring XL-Connector component on a Lightning page
Configuring a button to download object-specific XL-Connector templates on Salesforce Classic
Configuring a button to download object-specific XL-Connector templates on Salesforce Lightning