Connect your Google Spreadsheet to Salesforce.com and exchange data with it both manually and automatically.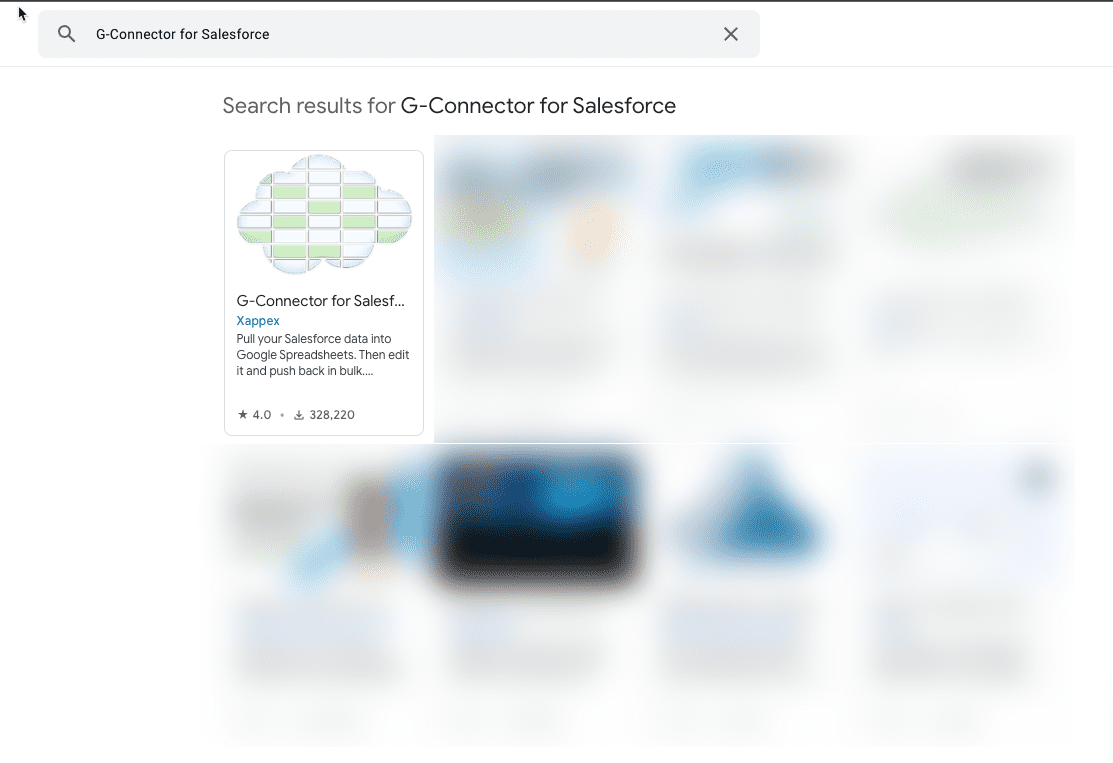 Automatic triggers executed every hour can sync your Sheets data with Salesforce both ways: by pulling reports and/or SOQL queries from Salesforce and putting the data into a Google Sheet, as well as by grabbing the data from your Google Sheet and running mass Insert/Update/Upsert/Delete operation against Salesforce automatically based on the pre-defined mappings and settings.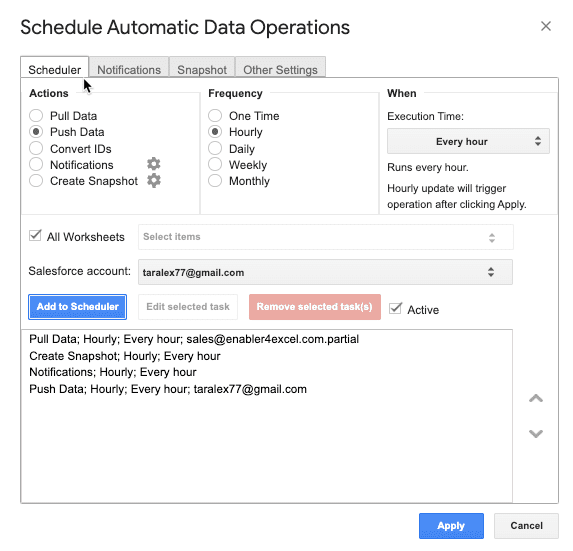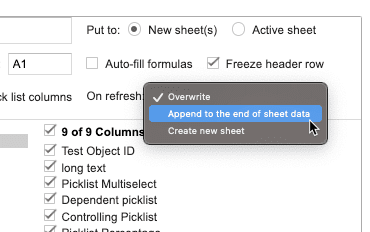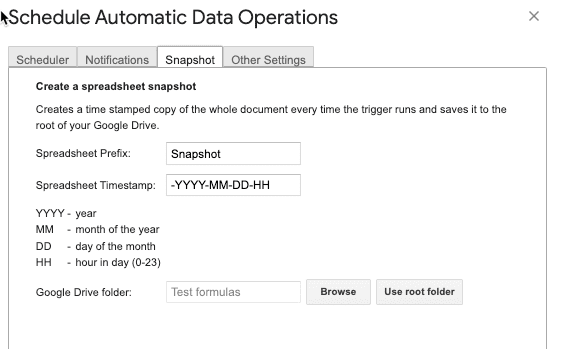 Create snapshots of your Salesforce data
G-Connector provides multiple ways to create data snapshots in Google sheets:
By creating a separate timestamped Sheet in Google drive with a snapshot of Salesforce report or query pull

By creating a separate timestamped tab in the same Sheet with a snapshot of Salesforce report or query pull

By appending new data to the same sheet to be able to be analyzed in the linked pivot table
Set up a single shared Google spreadsheet
You can now actually set up a single shared Google spreadsheet where your Sales team will enter all their sales data, and it will be picked up by our automated schedule and synced up with Salesforce automatically, at the time you choose and regardless of whether the sheet is open.
This way you can provide visibility to Salesforce data as well as a way to upload data to Salesforce to team members who don't have an expensive Salesforce license.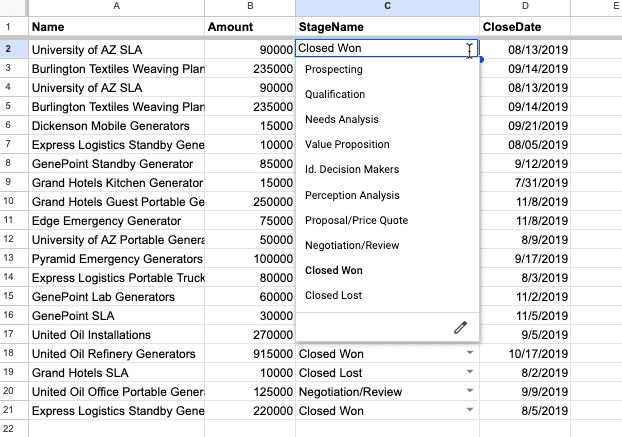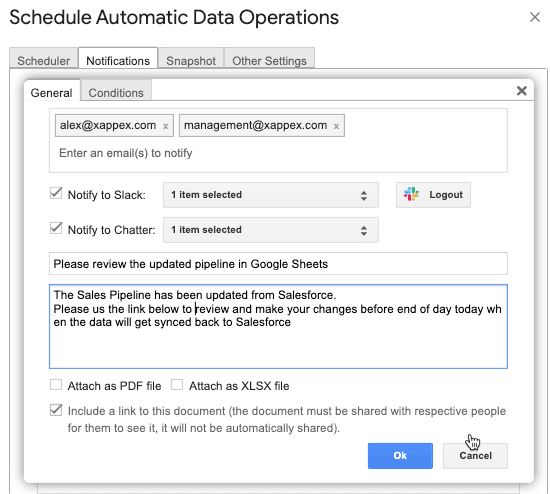 Set up notifications to be send to team members periodically or when spreadsheet data meets certain criteria.
You can announce that the shared Google Sheet has been updated to your team via Email, Slack, and Salesforce Chatter.
Multiple Accounts Support
And if you have several logins, G-Connector keeps them for you so switching between accounts is easy. You can even have tabs in the same Sheet linked to different Salesforce orgs to automatically sync data between them.
There's no limit as to how many Salesforce.com orgs you can connect to.